Bengal Breeder Directory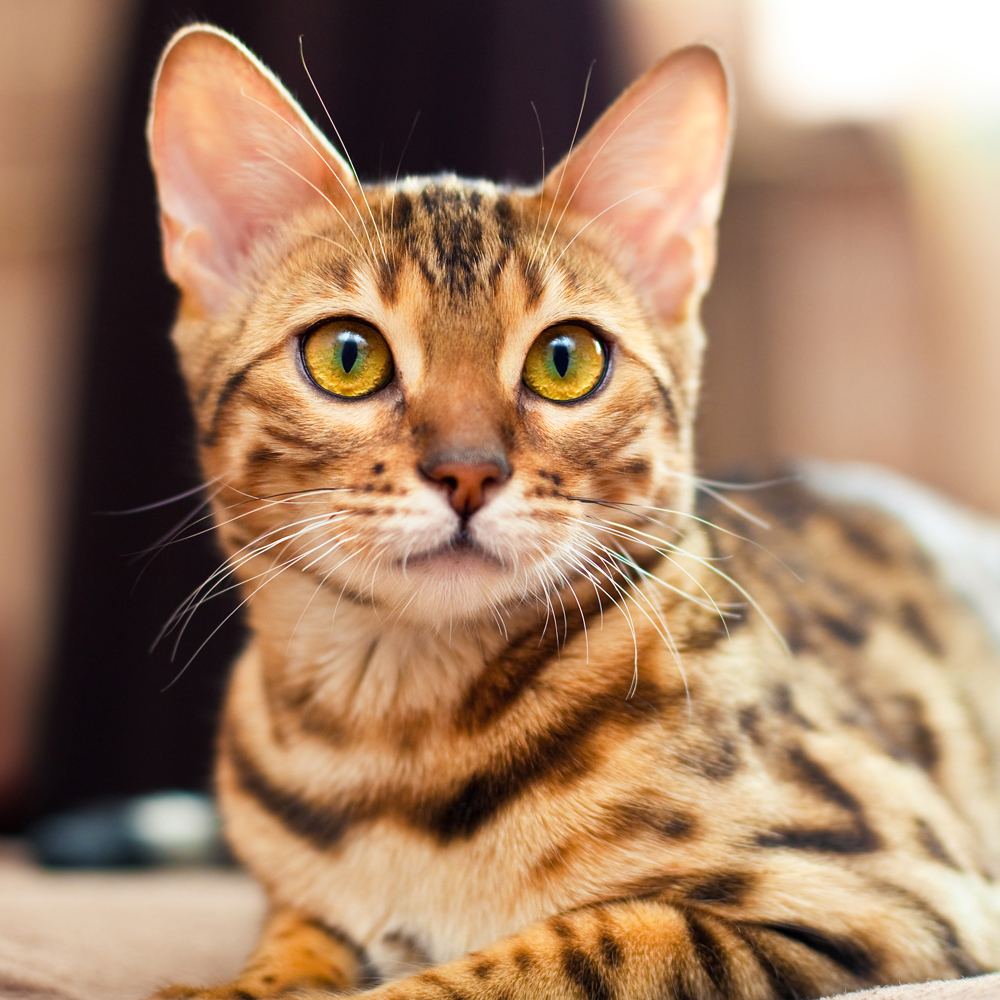 Loved by those who appreciate its inquisitive and loving nature, the Bengal is a medium to large cat renowned for its richly colored, highly contrasted coat of vivid spots or distinctive marbling. Originally developed from crosses between the domestic cats and the Asian Leopard Cat, the Bengal is the only domestic cat that can have rosettes like the markings on Leopards, Jaguars and Ocelots. Today's domestic Bengal cat comes only from breeding Bengals to other Bengals and requires no specialized care. Since their beginnings in 1986, the Bengal's regal beauty and alluring charm have quickly made it one of the most popular breeds. Employing scientific insights and a cooperative spirit, Bengal breeders continue to develop these stunning cats with careful selection for temperament, health and beauty. Bengals participate in TICA shows throughout the world and have a devoted following of happy pet owners who couldn't imagine sharing their lives with anything other than these feline beauties.
Temperament
While you can train a Bengal to have "good manners", they are an active, inquisitive cat that loves to be up high. If you don't like a cat to leave the floor, a Bengal is probably not the right cat for you. Bengals are busy by nature. They are very affectionate and can be a "lap cat" whenever THEY want to be, but in general their idea of fun is playing, chasing, climbing and investigating. When a Bengal is in full play mode, it's rather like trying to hold on to running water! They'll often save the cuddle time for when they want to sleep. Many Bengals enjoy water and may join you in brushing your teeth or taking a shower. Some Bengals are vocal while others are more quiet and selective about using their voice.
Health
Bengals are medium to large cats, from 6-15 pounds, with males generally being larger than females. A healthy Bengal is well muscled and has an appearance that depicts its athleticism. Bengals are balanced cats and none of its physical features should appear exaggerated or especially pronounced.
Featured Bengal Breeders
All Bengal Breeders